Anzac Essays.
Renmark RSL Sub Branch members Tony Guster and Ray Hartigan meet the students of Renmark Primary grade 5 and 6 in the Cross Of Sacrifice Memorial Garden. The students were on an information gathering process to help them write their ANZAC Essays, " If I was sent to war".

Pacestick presentation by Mr Ray Hartigan, OAM, to the 410 Army Cadet Unit.
Ray Hartigan presented his own RSM pacestick to the CDT Warrant Officer at 410ACU on the night of the 6th December, 2021.
This pacestick was presented to Ray in 1975 upon his promotion to WO1 by his father, who at the time was also a serving WO1 in the Australian Regular Army.
The 410ACU CDT WO is now the official custodian, and has been charged with its upkeep and correct use.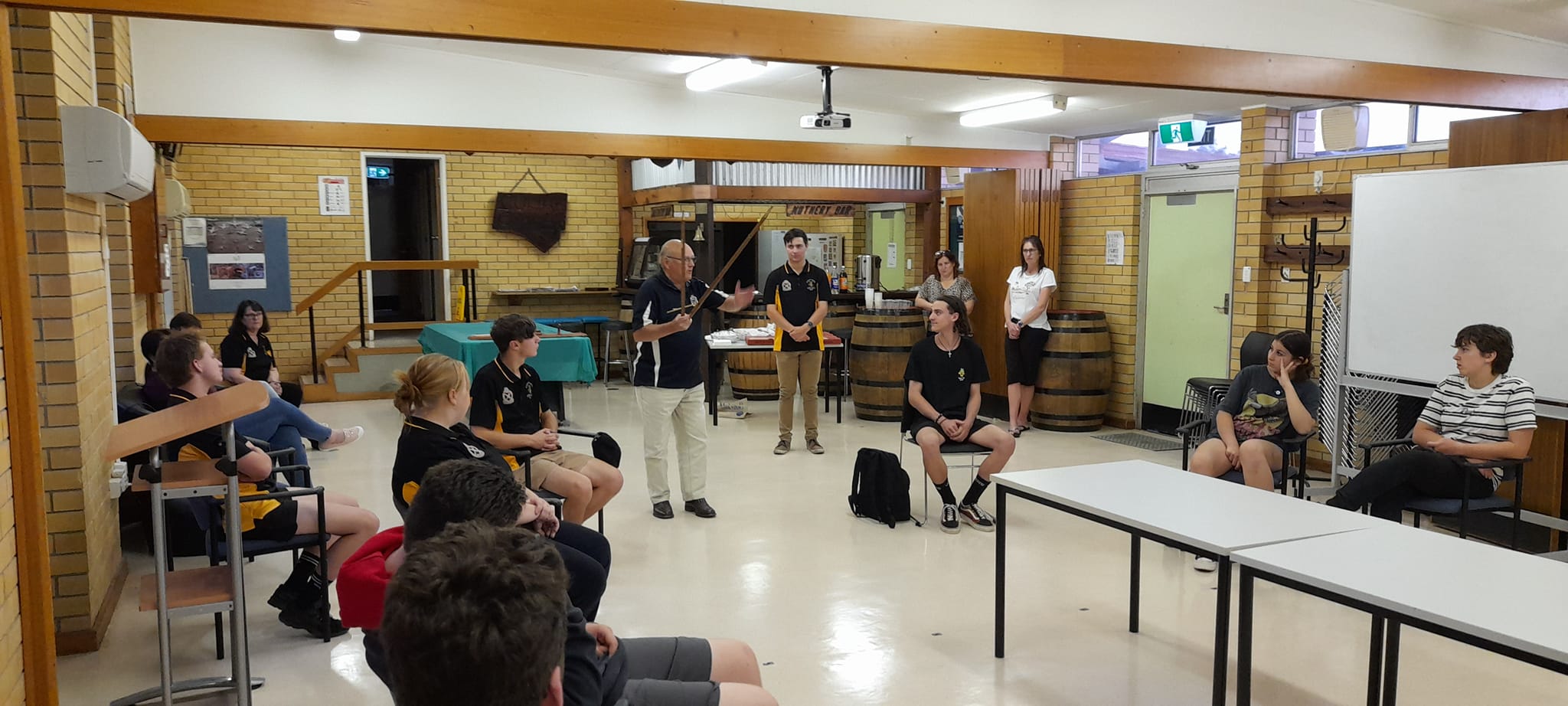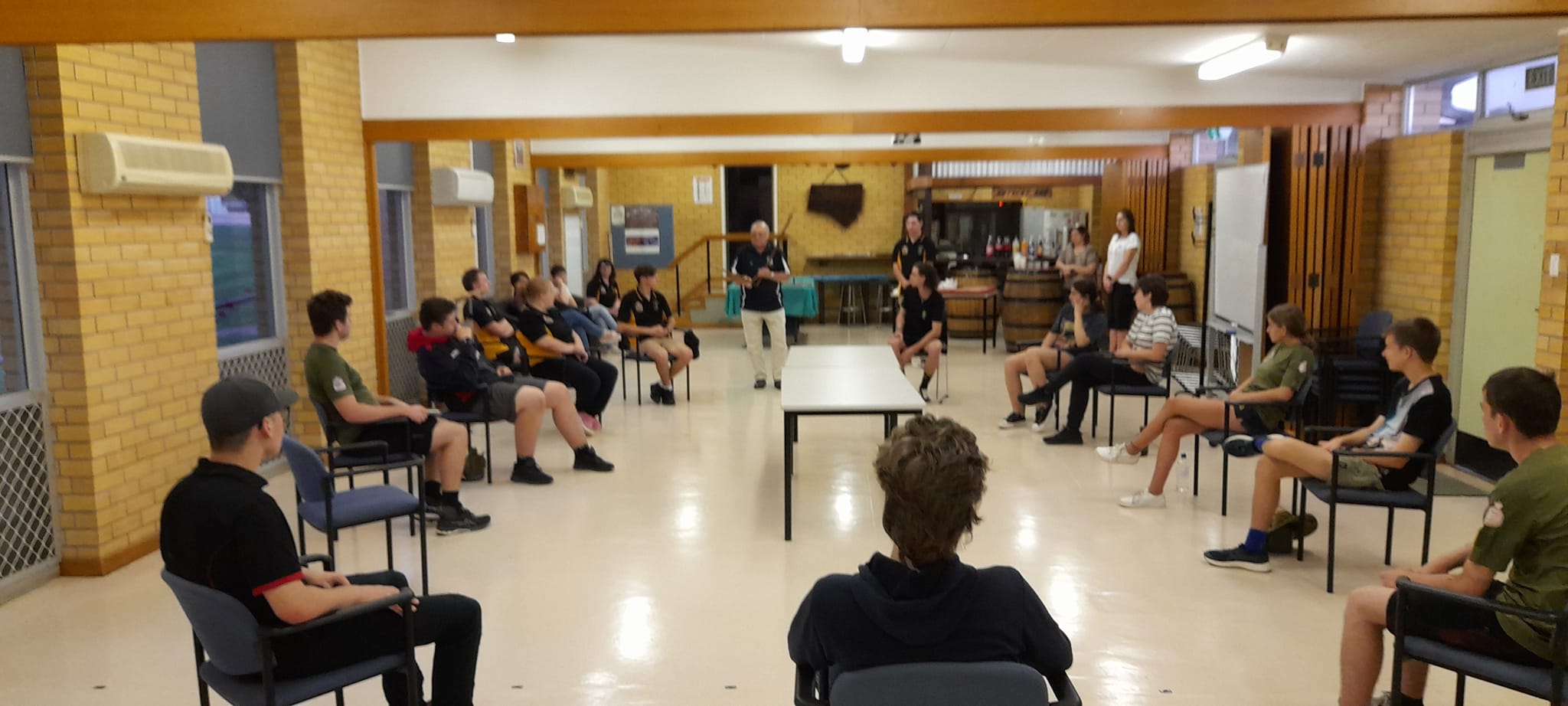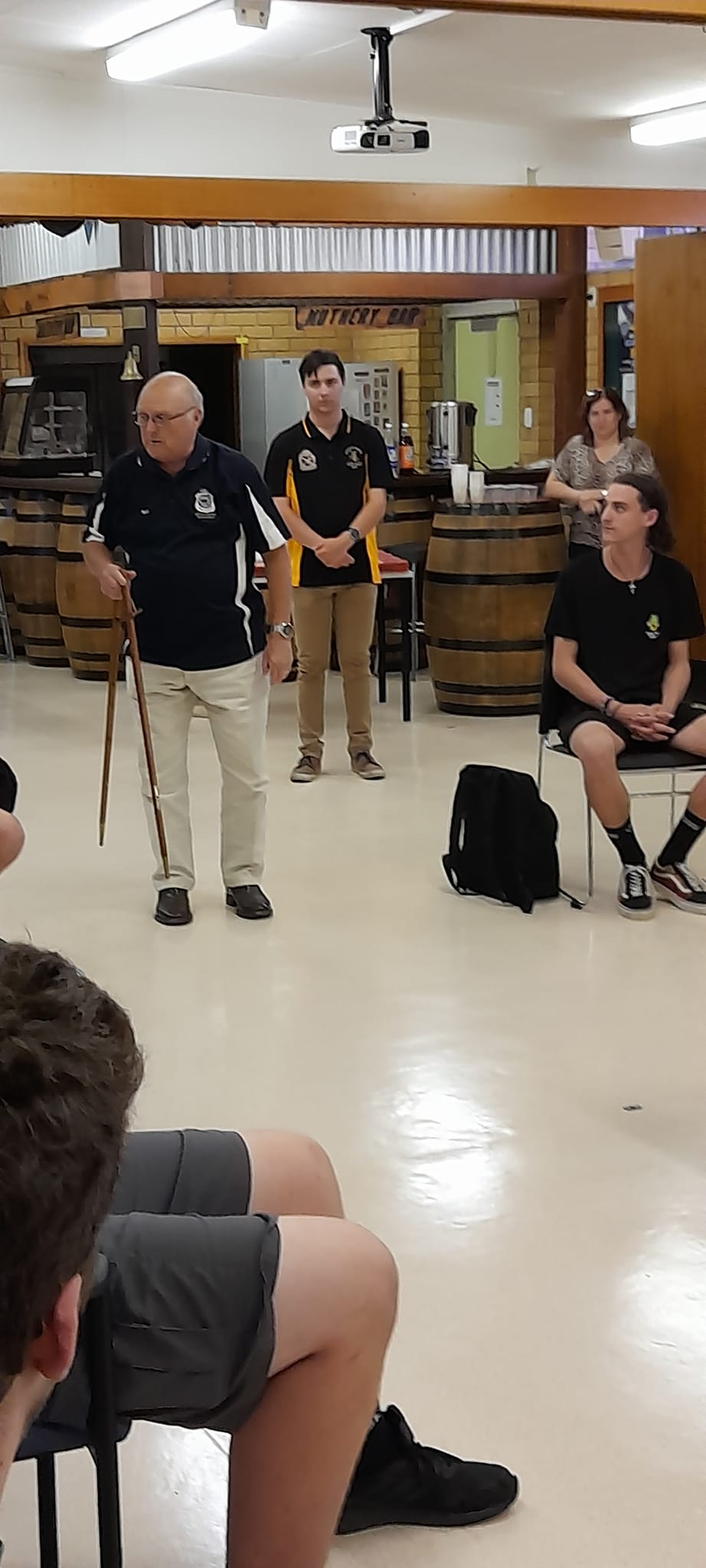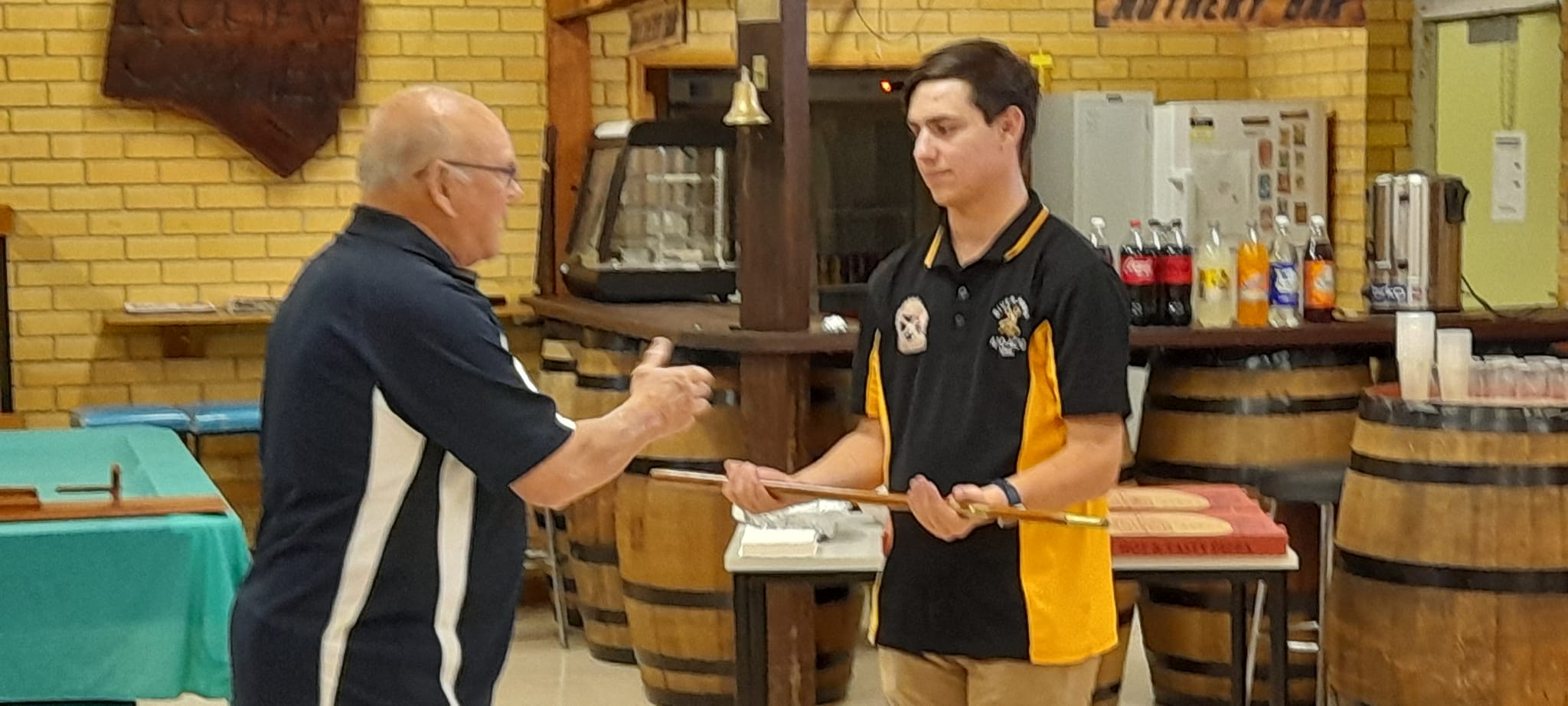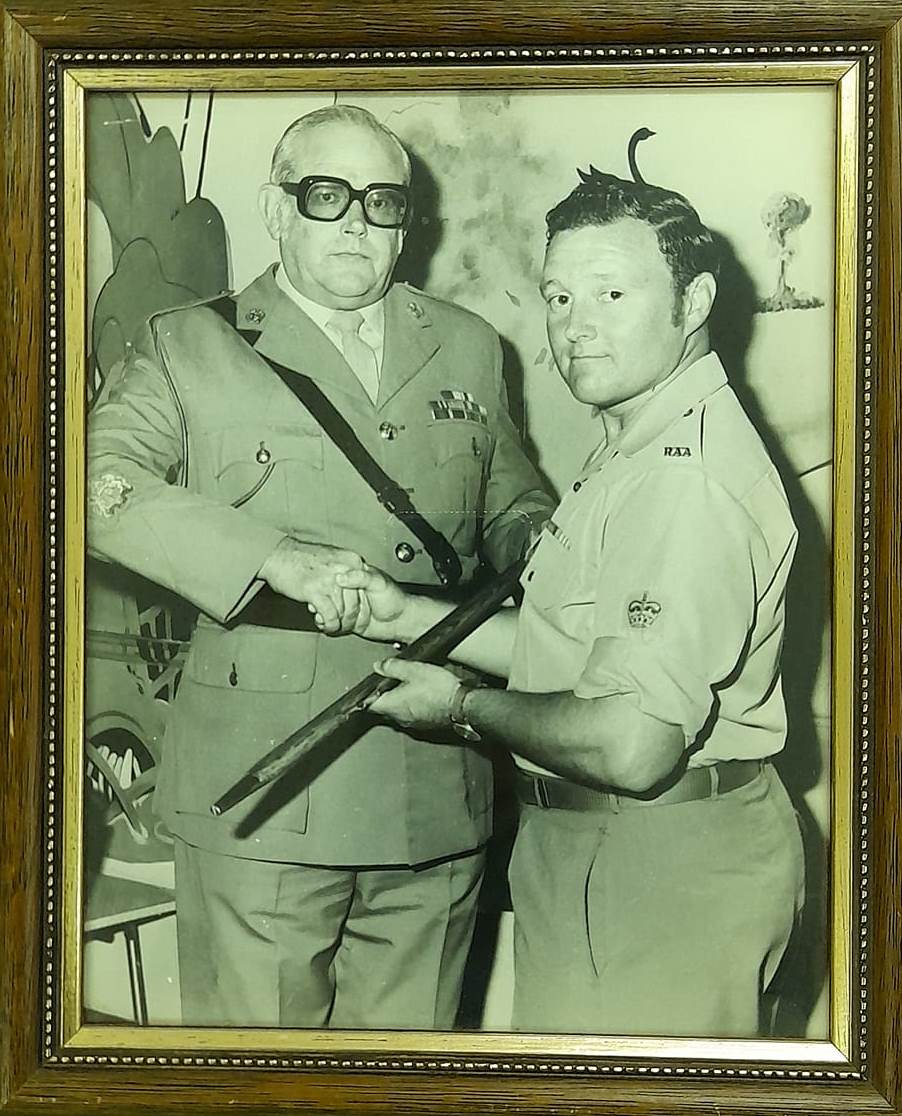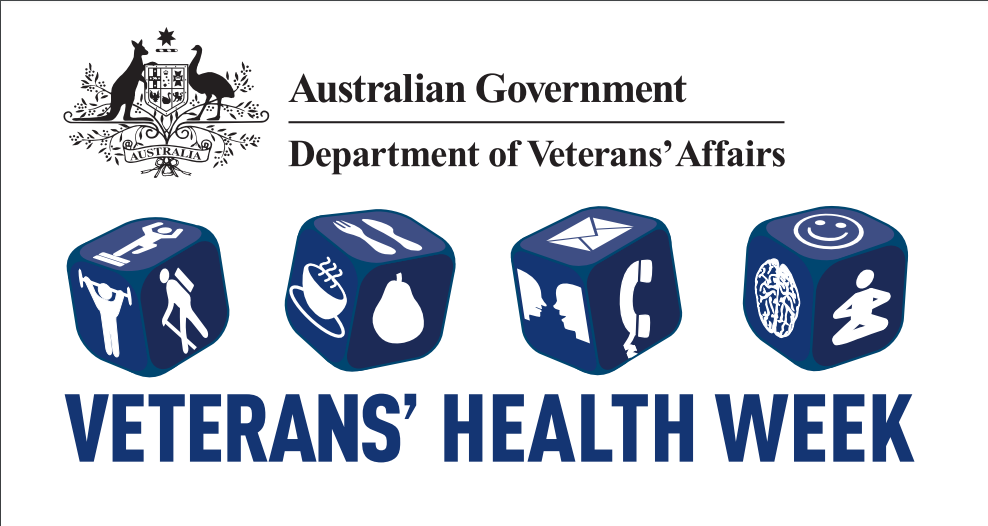 Veterans Health Week, 24th of October 2021
This years theme for Veterans Health Week was based around physical activity. In line with, and with assistance from DVA, the Renmark RSL Sub Branch held a BBQ and Walk day at the Bert Dix Memorial Park.
The day started at 11am, at the park. With a hi-vis guide provided to the front and rear of the group, a walk was conducted from the park to the lock and sandbar. It was great to see veterans and their families from around the region attend.
A big thanks goes out to the Riverland Vietnam Veterans for providing us with the use of their BBQ trailer.
From all accounts, everyone had a great day, and we will definitely be doing this again next year.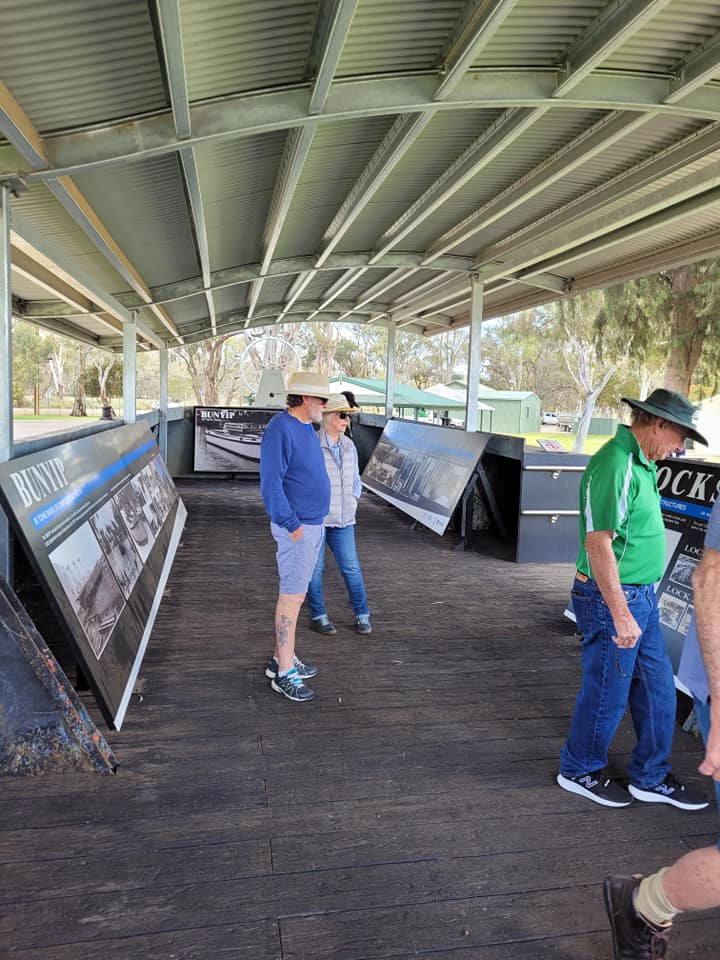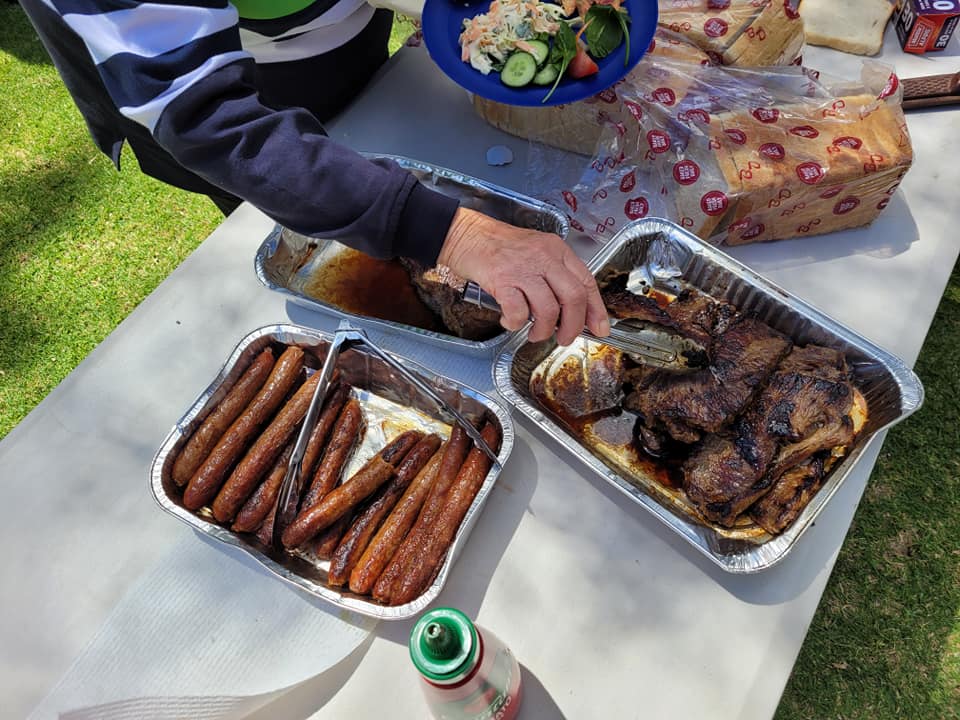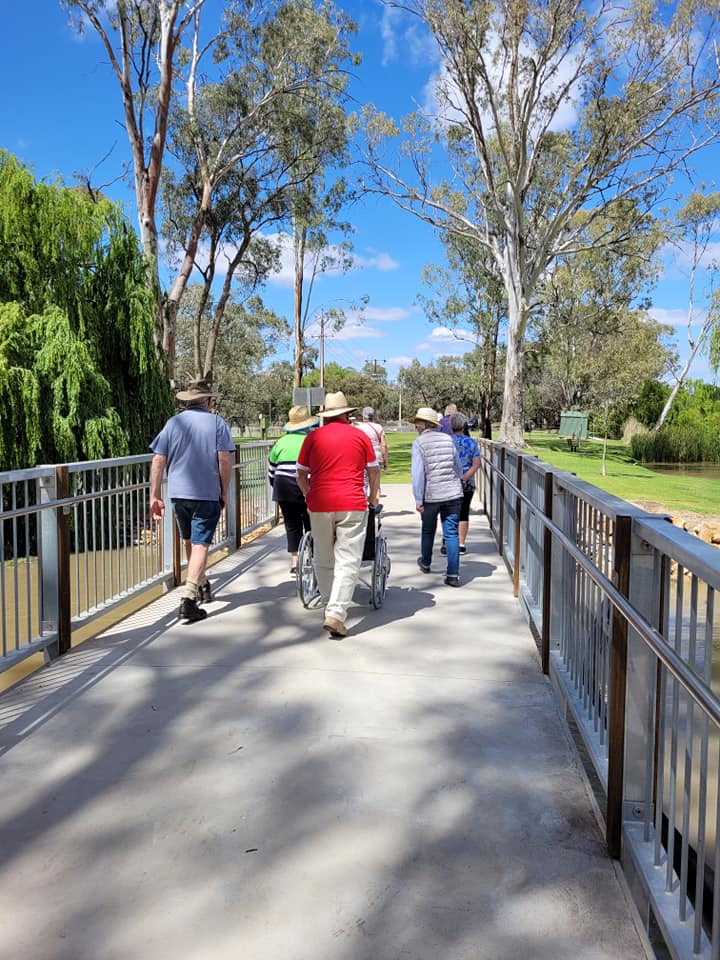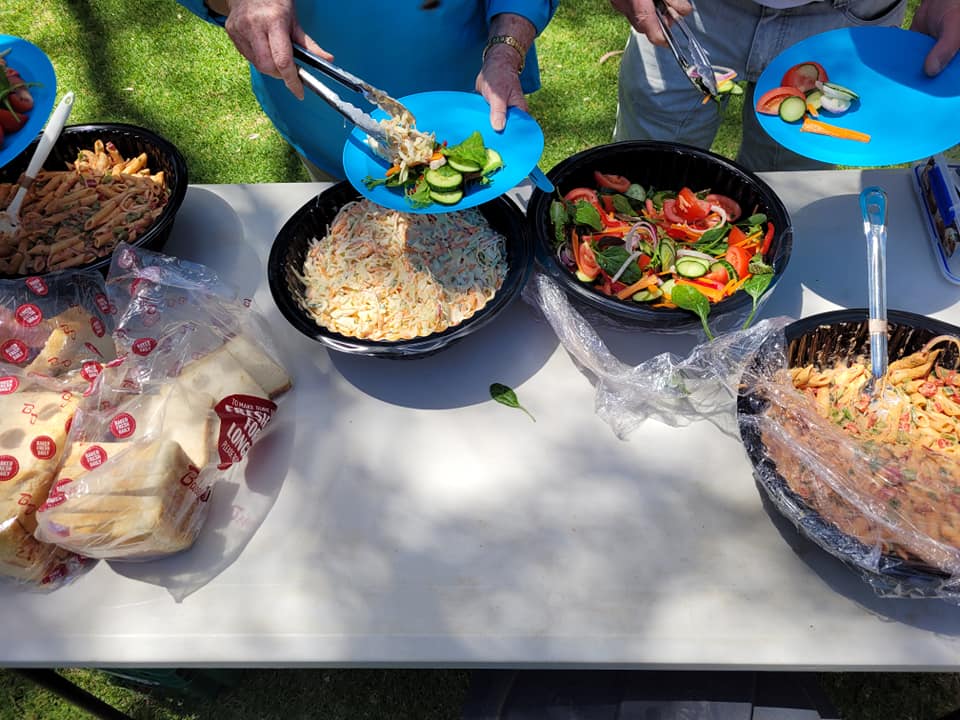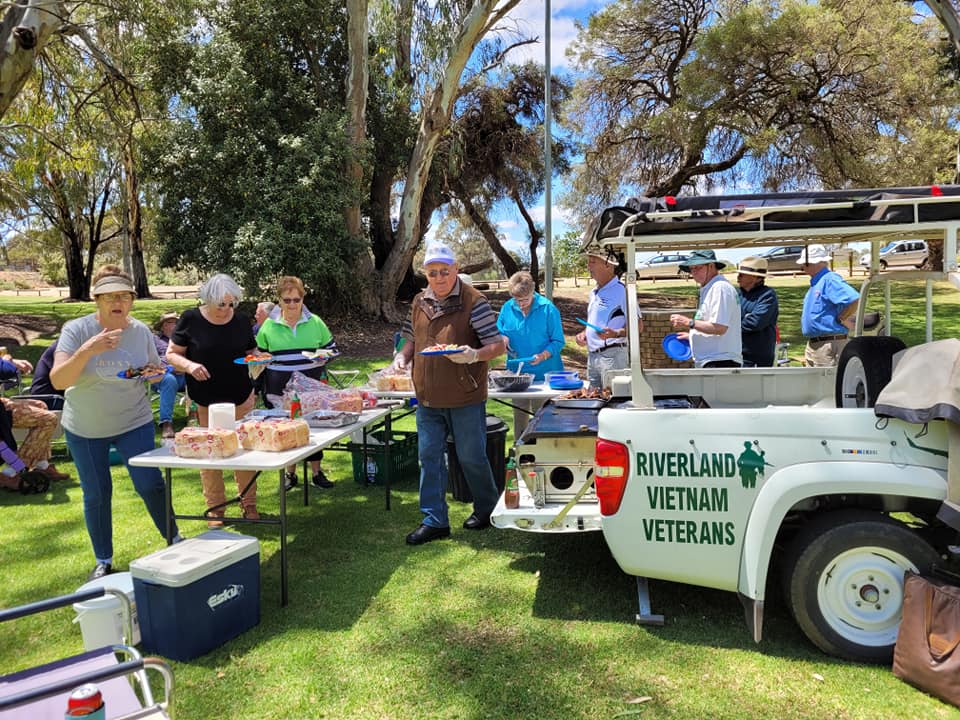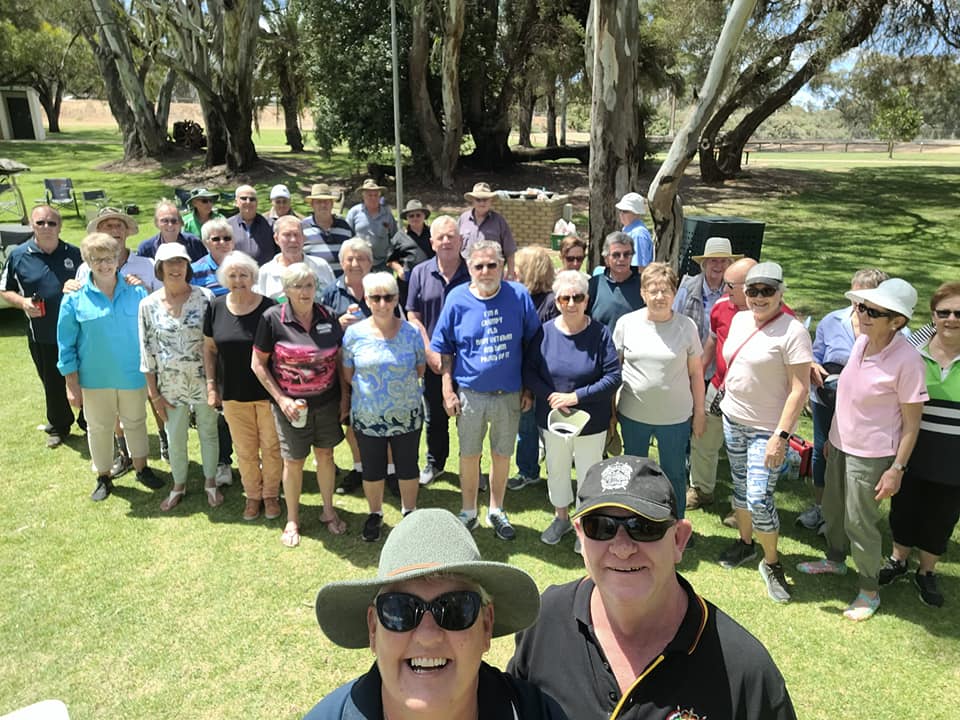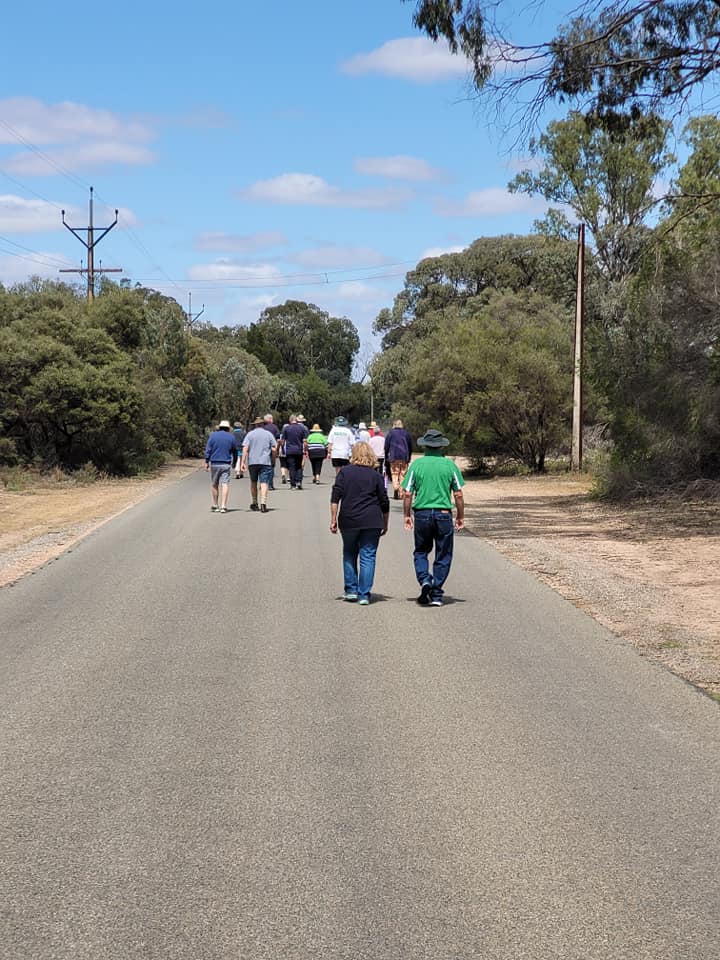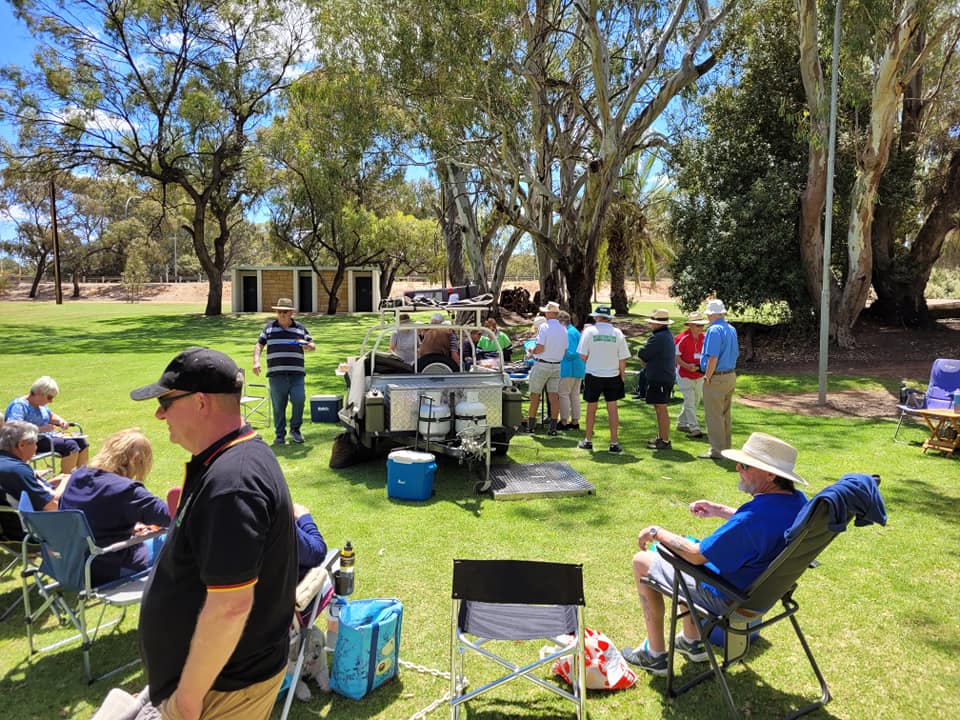 Virtual War Memorial Visit by Megan Spencer
On the 20th of October, our sub branch had a visit from Megan Spencer. Megan is making four podcast episodes for the Virtual War Memorial for their Schools Education Program. Megan addressed the executive committee and briefed them on her task. Megan was given a tour of the honour boards at the entry of the Renmark Institute Hall, and then to the Renmark cemetary to see the cast number of veteran graves.
A big thanks to Jason and Sue for arranging this.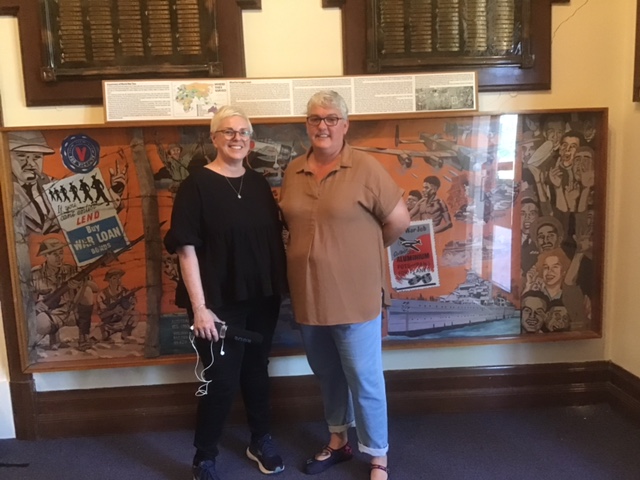 Megan Spencer (left), with Renmark RSL member, Sue Schubert, pictured in front one of the many pictorial boards in the Institiute
Anzac Day 2021
This year's Anzac Day was our first full service since the COVID-19 pandemic was announced last year.

Rosemary - the traditional symbol of Anzac Day.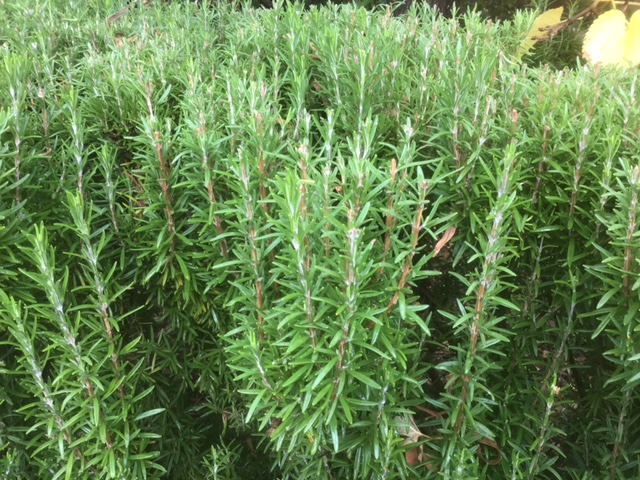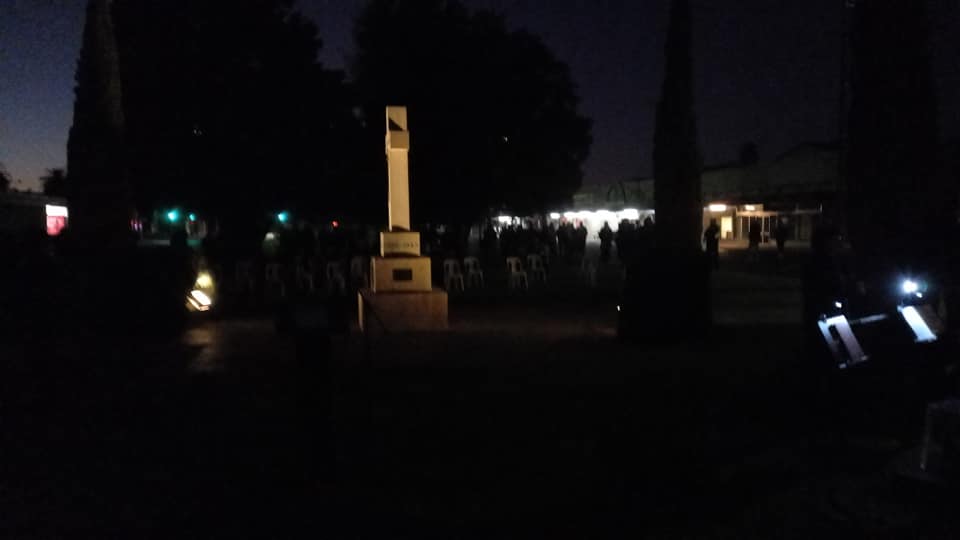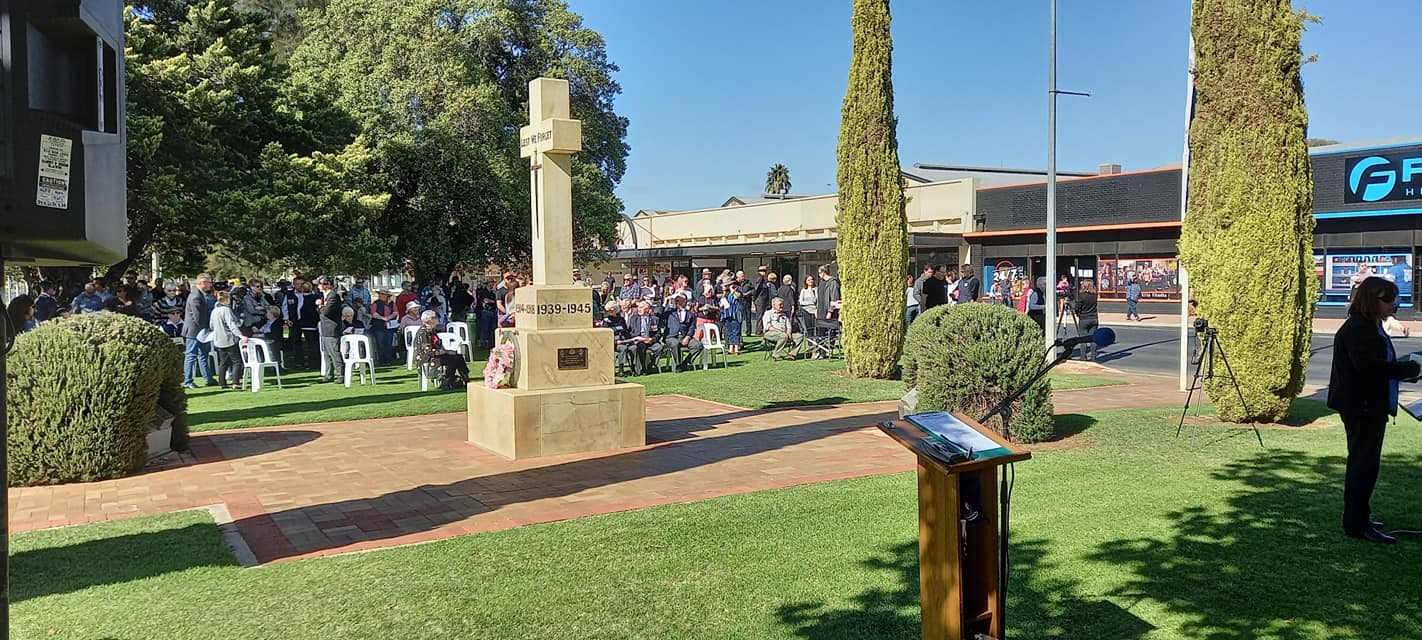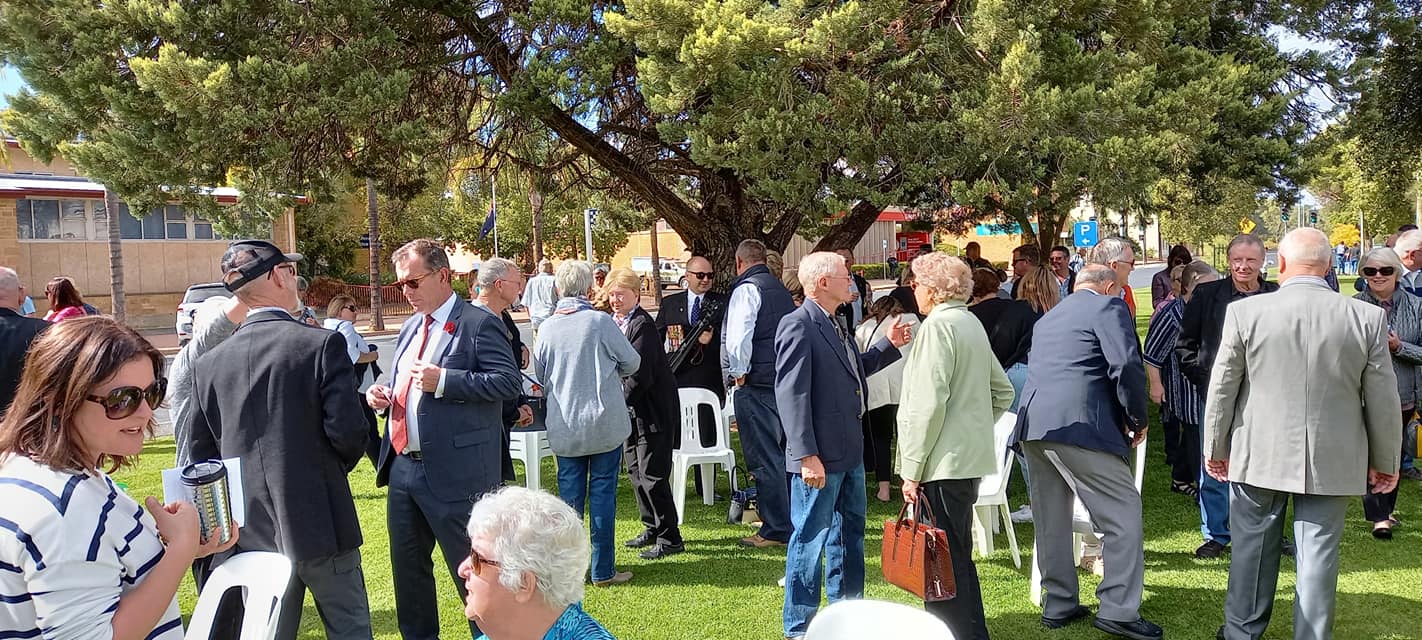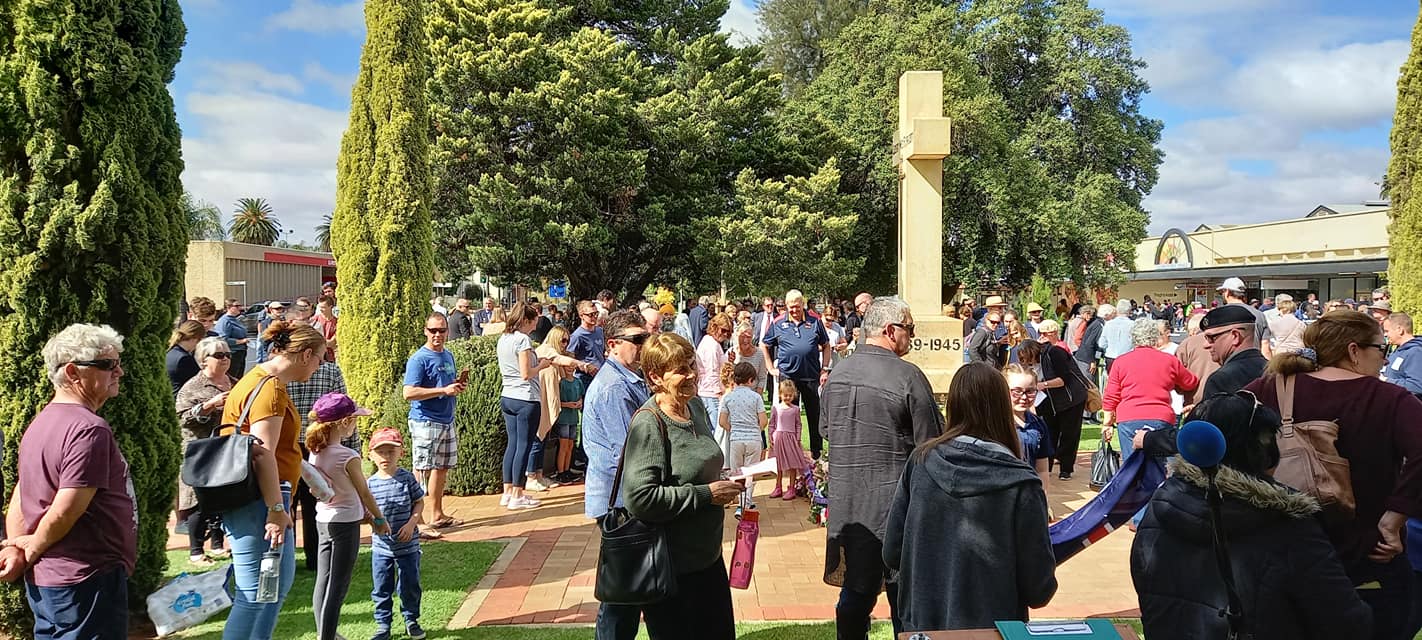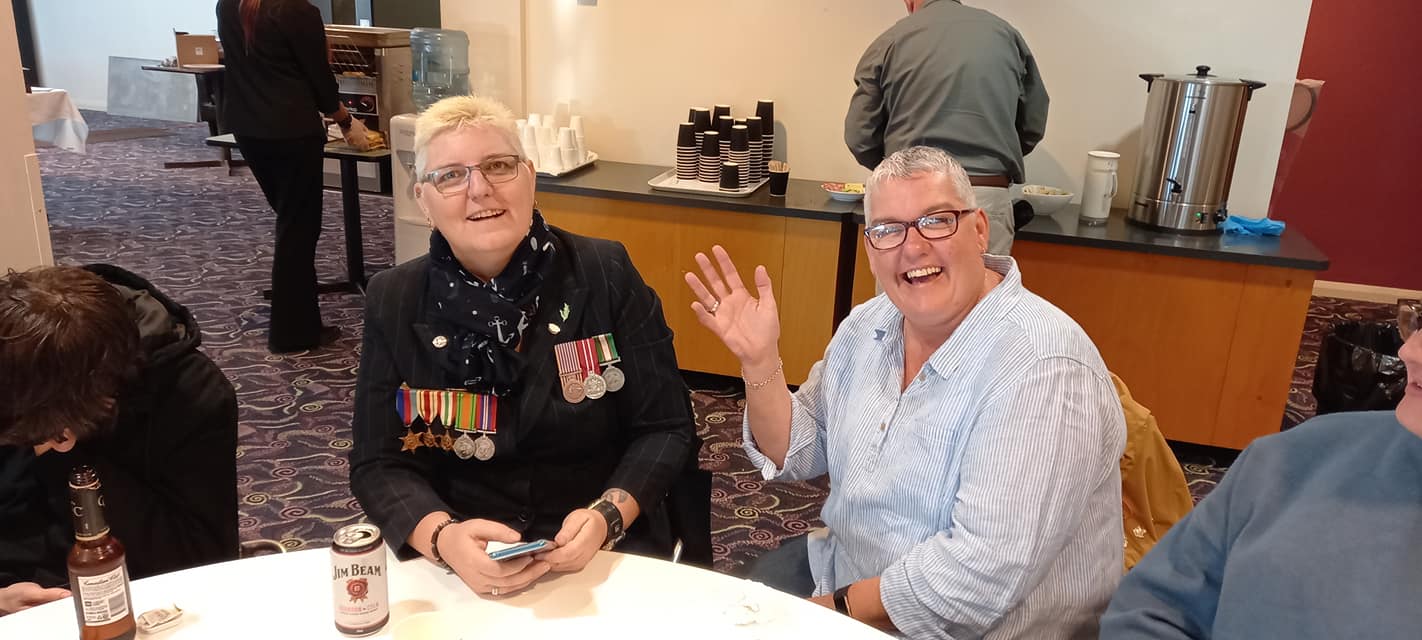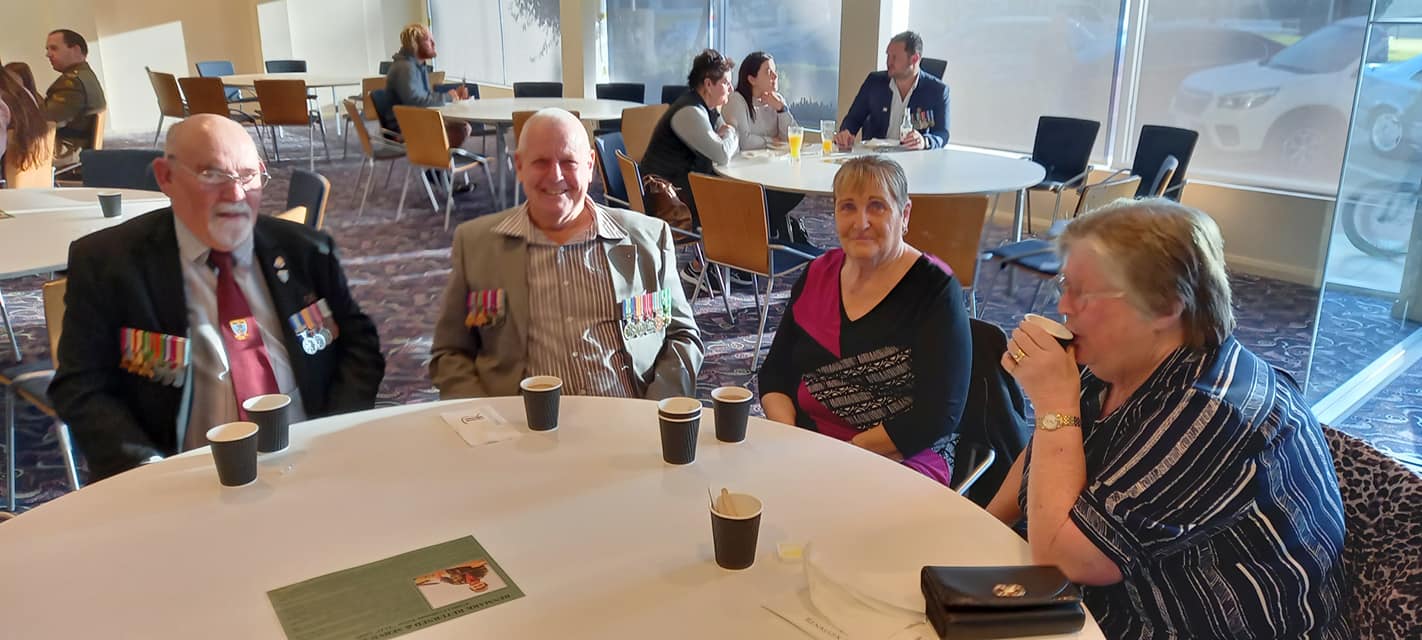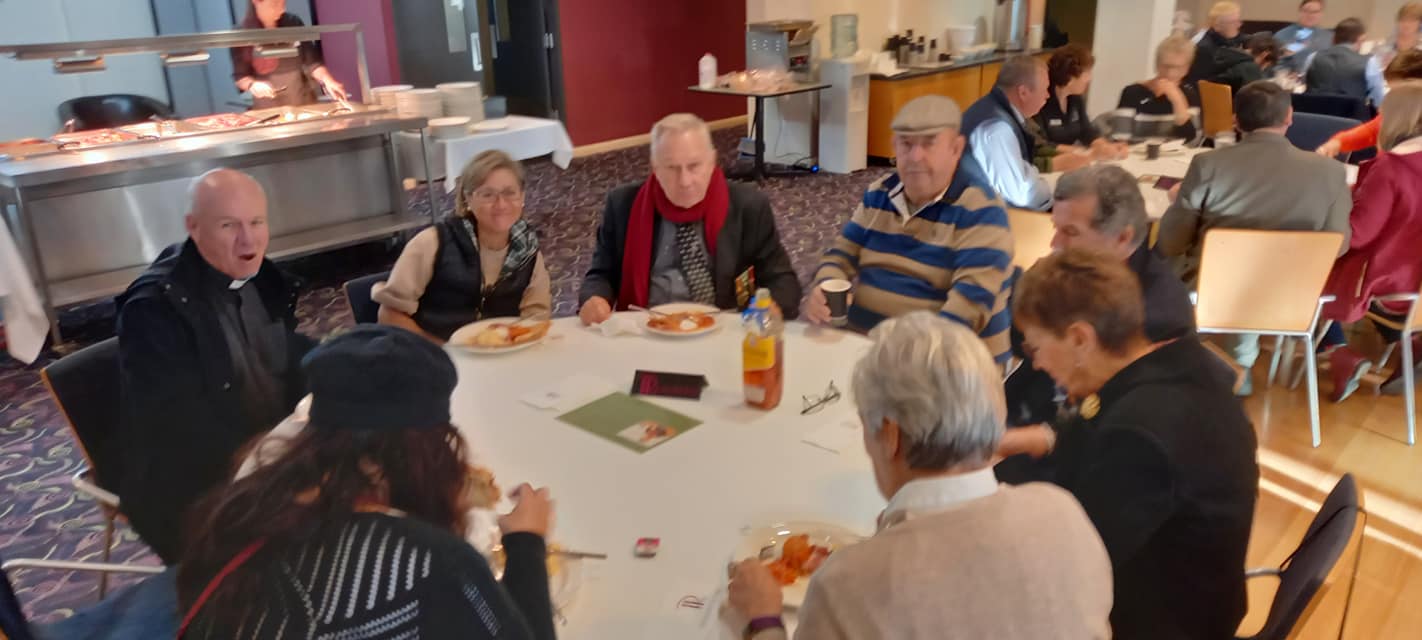 Life Membership awarded to Tony Guster, at the Renmark RSL on the 18th of November, 2020.